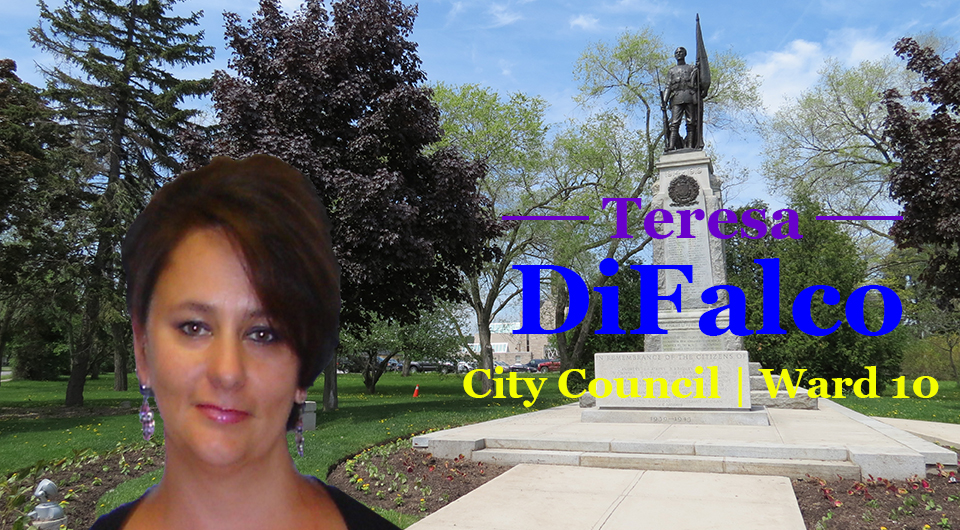 Welcome!
I am running for the privilege of serving you as your Ward 10 Councillor. I believe that it is time for a fresh approach in ward 10. It's time for new ideas and renewed energy. It's time to connect with people and consult with them in decisions that will affect them and their families. It's time to ensure your views and needs are well represented and fought for. It's also time to bring sound judgment, transparency and good decision making to City Hall.
Living in Hamilton, and living in Ward 10 means that you have a stake in our future and a right to be heard. I plan to be your voice, your partner and your champion. I will stand up for us and for the people of Hamilton.
I am in the process of consulting with people in Ward 10 to further refine my platform. My platform (the things that I will be focusing on), will be made available on this website once I have incorporated your ideas and comments.
I would appreciate your input into my platform. As your representative, it is your views and concerns that will guide my actions.
Please email me at teresadifalco@cogeco.ca to let me know what your top concerns or ideas are. Together, we can ensure the people of Ward 10 and of our great city, are afforded the respect and attention you fully deserve.
On Monday October 27th 2014, please vote for me, Teresa DiFalco, and let's get started.